We manufacture Custom Game Cards for designers and developers of card games, board games, and trading cards. The packaging and design options are almost unlimited, we have flexible options for size, quantity, and packaging.

Custom Game Cards Manufactured by Perfect Playing Cards comes in every shape and size. From a one color imprint to up-to 5 color process.

With over 12 years experience in the cards games field, our staff has hundreds of cards games for some of the largest companies in the world - as well as for individuals celebrating a special occasion, like a wedding, anniversary and birthday. We lay out most Card Games in-house and you will find that our charges are very reasonable and quickly to all requests.

Custom printing of all card games, game cards as also for the playing cards is done on C.P.C. 4 & 5 color Heidelberg speed master / KBA 105 Rapida finest printing machines. You can always use our FTP service for uploading your digital files. We accept files of Adobe Illustrator, Adobe Photoshop, Freehand; Quark Express, Page Maker and Corel Files of both platforms of MAC and PC are acceptable.

The minimum quantities for a custom printed card games start at 2160 decks. Again, customized tuck boxes are printed as per your specifications.

We request you to scroll through some samples shown on these pages. All card games and game cards shown on these pages are the sole property of the clients. We have only printed the card games to required specifications. We do not sell these games.

These are just examples of a few products manufactured at our plant for our customers across the world. Here are a few samples of games that we made from the concept stage and for as low a quantity as 2160 units. Again, you will also find games that were manufactured in quantities as large as a million decks.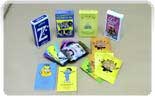 Click to enlarge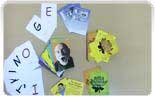 Click to enlarge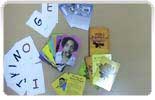 Click to enlarge